9 Ways to Engage Employees for World Cleanup Day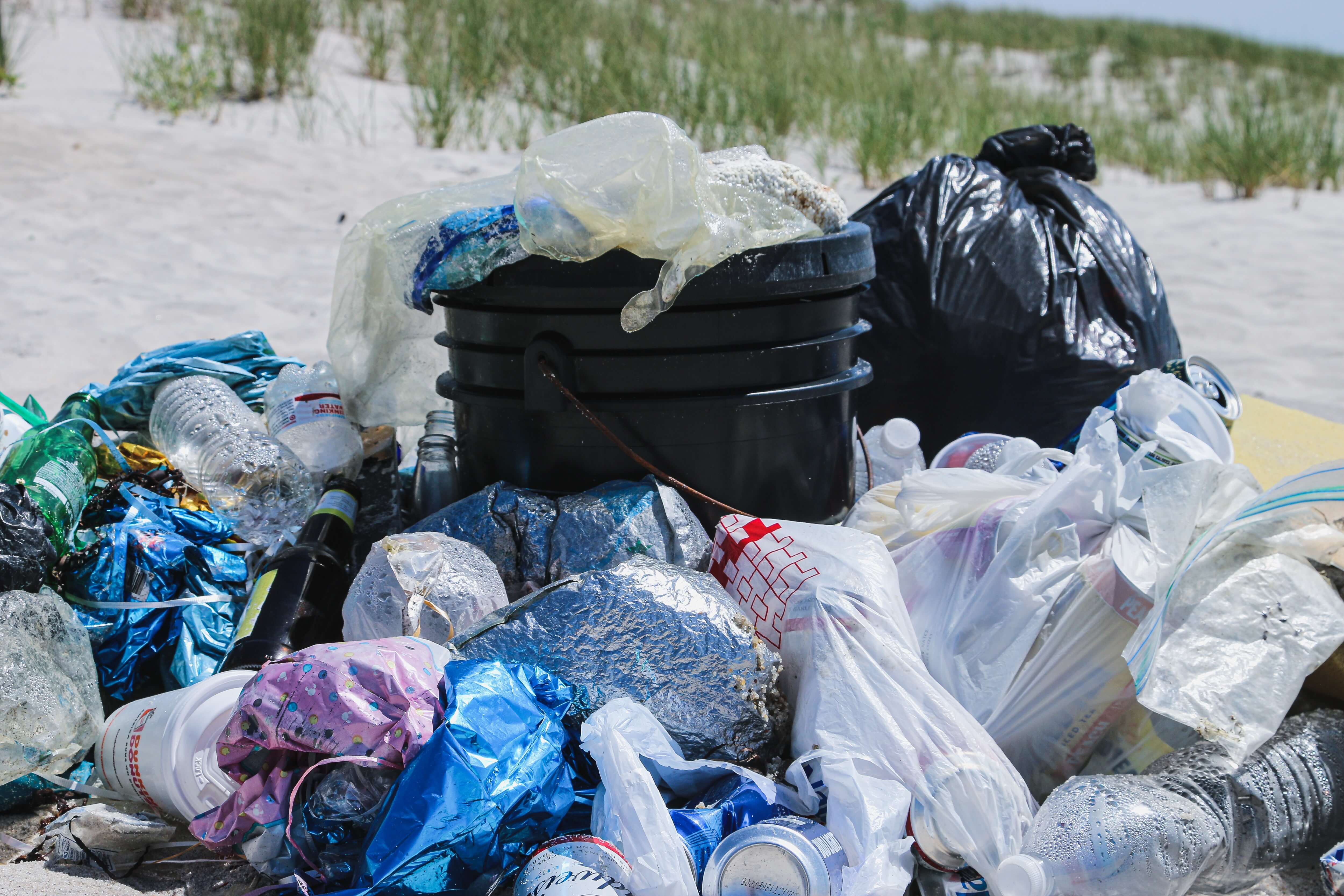 This year on September 21, World Cleanup Day will unite 18 million volunteers and 157 countries across the world for a cleaner planet. Celebrated every third Saturday in September, World Cleanup Day is the biggest waste collection day in human history, and it is the perfect opportunity to encourage your employees to do their part and be more eco-friendly. We've collected a few ideas on how to get your company started.
1. Map local waste spots
World Cleanup Day requires a lot of planning, and one easy way for your team to get involved is to help plan where to host local cleanups. This online tool allows you to report sites that would be in need of waste collection services and sends the information to the World Cleanup Day organizers. This gives them the most up-to-date information on which areas need help the most.
2. Participate in a local cleanup
Join the largest civic action day in history! You and your employees can find a local cleanup at which to volunteer. If there's not a cleanup near you, you can also register your own cleanup on the website for other volunteers to find. You can feel good knowing your employees get a break from the office workload and get to spend time outdoors bonding.
3. Donate money to support World Cleanup Day
If your company cannot take the time to physically participate in World Cleanup Day, don't worry. You can also take donations from your employees to help offset some of the costs associated with World Cleanup Day, like the bags and gloves used for collection. Every little bit helps, so encourage your employees to give back.
4. Plant trees as a team
If there isn't a cleanup event near you, another easy way to make the world a cleaner place is to plant a few trees. According to some estimates, 80% of the world's forests are already destroyed. Trees help clean the air we breathe, filter the water we drink, and provide habitat to over 80% of the world's terrestrial biodiversity. Get your hands dirty and get cleaner air as a result!
5. Educate your employees on proper disposal techniques in the workplace
After China stopped accepting contaminated recyclables from the United States, the waste industry had to re-evaluate its relationship with contamination. In order to keep your recyclables "pure", so to speak, it's important to keep all bins clear of any miscellaneous items. For example, if a plastic water bottle gets thrown into the cardboard recycling bin, there's a chance the entire batch of recyclables will be sent to the landfill instead of processed at the recycling center. Educate your employees on how to recycle and dispose of waste properly, to make every day a little cleaner.
6. Conduct a waste audit of your company's disposal practices
One activity that may help your employees conceptualize landfill diversion is a waste audit. Pull all the waste generated from the office onto a large tarp and sort out different types of waste in your company's waste stream: plastics, food materials, paper/cardboard, and non-recyclables. Then you can weigh each waste stream and quantify the amount of waste your office could have diverted from the landfill. Your employees can have a firsthand visual of how much waste could have been recycled or reused, prior to heading straight for the dump. A visual impact will stick in their minds, shaping future recycling and disposal decisions.
7. Challenge your employees to see who can create the least amount of trash
Who doesn't love some friendly competition? Getting the entire office involved in a waste reduction campaign can prove fun for everyone and create a major impact. To get people really invested is wasting less, try offering a type of incentive like a gift card or a work-from-home day.
8. Create a task force to brainstorm ways to make your workplace more eco-friendly
Form a waste reduction task force in the office to help find new ways to make your workplace more green. For example, this might mean replacing the paper plates in the office kitchen with reusable alternatives. Additionally, your task force could look into using recycled paper and only printing when necessary. Creating a group like this empowers your employees to take the onus of waste reduction on themselves.
9. Work with your team to educate your customers on waste reduction
Even if your employees already understand the importance of minimizing their environmental impact, it is possible that your customers do not. Launch a customer awareness campaign to educate your customers on their role in waste reduction. Your business can make a sizeable change, even outside of the walls of your workplace. The more people you can get involved, the larger the impact.
Ultimately, your employees will look to you to set the tone for World Cleanup Day. The more invested and passionate you are about waste reduction, the more committed your employees will be to the cause. World Cleanup Day is the perfect time to mobilize your staff into environmental action. If you're interested in learning more about World Cleanup Day's global efforts to clean up the planet, visit https://www.worldcleanupday.org/.