How to Eliminate Single-Use Plastics and Save the Sharks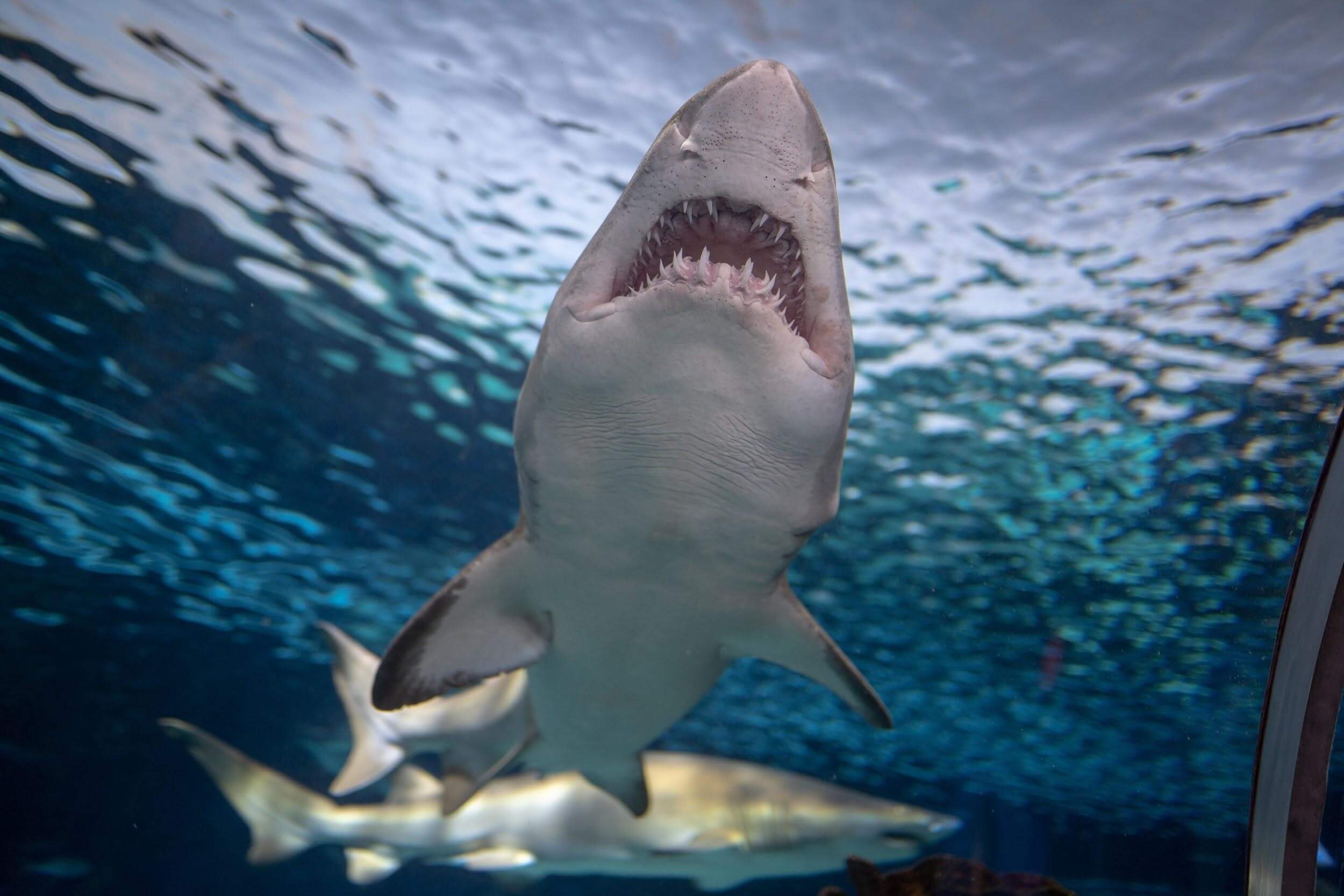 Discovery Channel's beloved Shark Week is almost here, and frenzied fans are already preparing for the week of programming. While Shark Week is certainly a form of entertainment, it is also important to allow the week-long shark celebration to serve as a conservation call-to-action for viewers. Ocean plastic pollution is a growing problem within our waterways, posing a threat to marine life - including sharks. If we want to keep celebrating Shark Week for years to come, changing our plastic consumption habits to prevent ocean pollution is crucial. Corporations and consumers alike can both do their part to reduce negative environmental impact by reducing plastic waste.
The Plastic Problem
According to some estimates, 8 million pieces of plastic find their way into the ocean each day. These large volumes of plastic have even larger consequences for the life that inhabits the ocean. Approximately 100,000,000 animals die each year as a result of plastic pollution, according to No Plastic Oceans - and those are only the ones that are found. The amount of plastic in our oceans is growing at a staggering rate. As predicted by the Ellen MacArthur Foundation, by 2050, plastics in the ocean will likely outweigh the fish that live inside it. This growing epidemic will have impacts for years to come, and both businesses and consumers need to direct their attention towards reducing plastic waste.
Tips for Businesses
To curb plastic use, examine where your company is using plastics unnecessarily. This can be anything from eliminating single-use plastic cutlery and straws, to replacing plastic shipping materials with more eco-friendly alternatives, to buying locally-sourced items to prevent the use of unnecessary plastic materials while in transport. Even the smallest of changes can generate a positive change for marine life, so look throughout the company for opportunities to reduce plastic usage.
Several companies are already leading the way in plastic waste reduction. For example, Coca-Cola has set itself up for the ambitious challenge of collecting and recycling the equivalent of every bottle they sell by the year 2030. Kroger is revamping some of its product design, optimizing 100 percent of its corporate brand packaging and saving more than 5 million pounds of plastic annually. Additionally, Unilever has partnered with Loop to develop supply chains that are more circular from design through to consumer use. These changemakers are paving the way for other businesses to adopt more eco-friendly principles.
Tips for Consumers
Even if you are just one individual, you can still strive to live with less plastic waste. You can make several easy switches to non-plastic alternatives. For example, be conscious of plastic straw consumption, especially in restaurants. If a straw is a must, you can purchase a reusable stainless steel straw or glass straw. When you go to the grocery store, you can also bring along reusable bags, rather than use the plastic ones provided. You can find more tips like these on our Instagram. If you're interested in doing more than just decreasing your personal plastic usage, you can find charitable organizations to work with, too. Nonprofits like Oceana, Plastic Oceans International, and Project AWARE all work towards ocean plastic reduction and offer ways to both get involved locally and donate to their efforts.
Keep in mind while you're watching Shark Week that these animals and the millions of animals that live in our oceans are under threat from the world's growing plastic problem. Without proper action, these creatures will continue to be put in danger from the plastic pollution we create. Save the sharks by prioritizing sustainability and plastic reduction during Shark week and every week to come.